Tackling Textile Waste: A Customizable Platform Empowers Brands and Customers to Recycle
SuperCircle is a startup with the lofty goal of tackling textile waste by becoming the recycling partner of choice for leading brands. We joined the team as their product design partner to design a platform that serves both brands and their customers to recycle.
What We Did
UX strategy
Digital product design
Hotjar session analysis
Usability testing
View our Capabilities
Project Type
Responsive web
Admin portal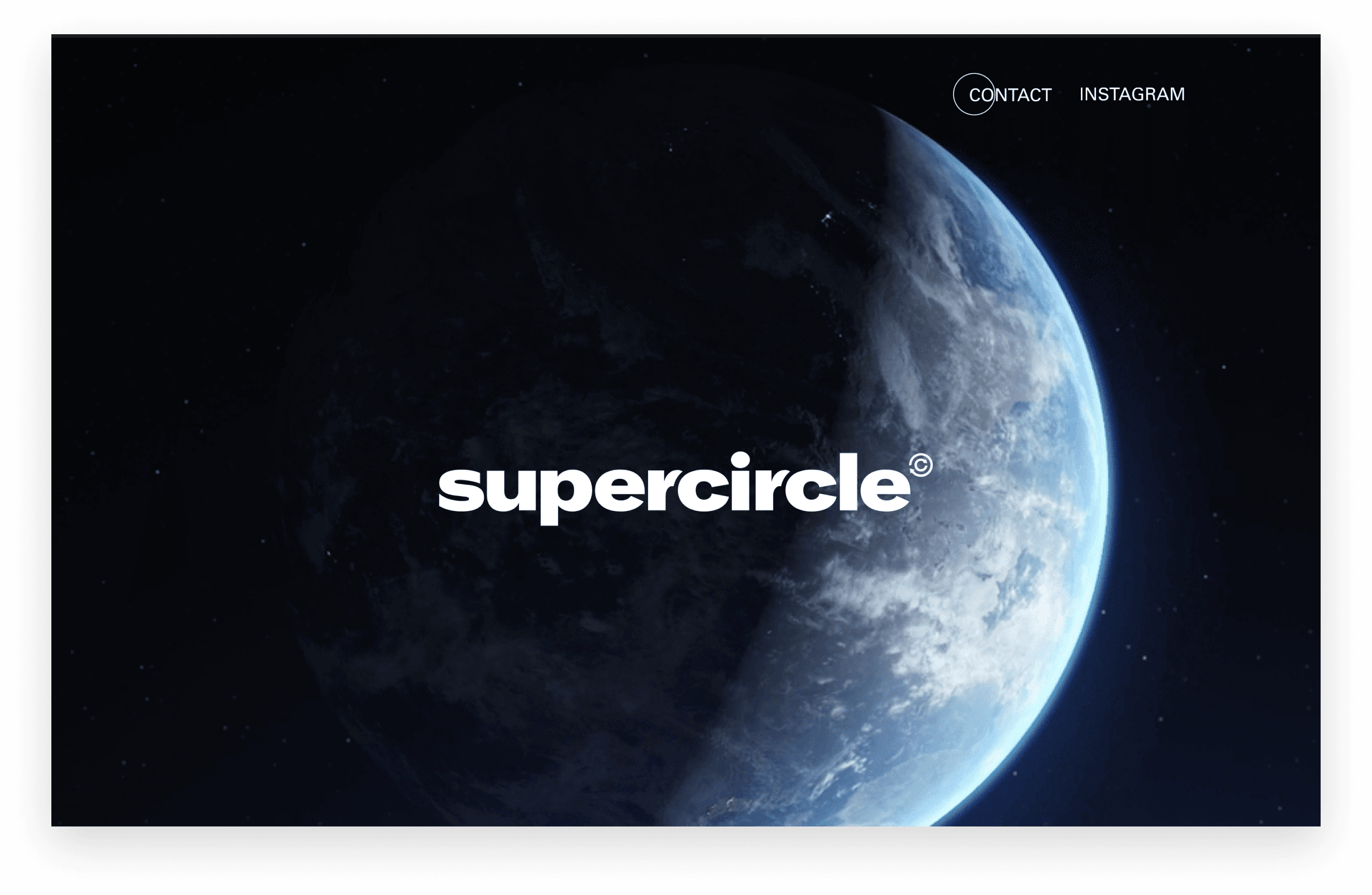 Transforming Post-Purchase Recycling for Brands and Customers
Brands often focus on simplifying the purchase process and enticing customers to shop and checkout, but they frequently overlook the significance of post-purchase touch points. This is particularly true when clothing has lost its shine, and most garments end up in landfills without any attempts to recycle them. SuperCircle is committed to changing this cycle of waste. Their software solution allows brands to become more sustainable by eliminating linear economy principles and embracing circularity.
By partnering with SuperCircle, brands can handle the challenging aspects of creating a recycling program. They enable responsible recycling of clothing items with their fiber-to-fiber and down-cycling infrastructure.
In collaboration with the SuperCircle team, we helped design and launch a minimum viable product (MVP) recycling platform that could effectively address this problem. As the brands and customers became engaged, we continued to work with SuperCircle to enhance the platform's features and functionality and serve the brand partners' unique needs.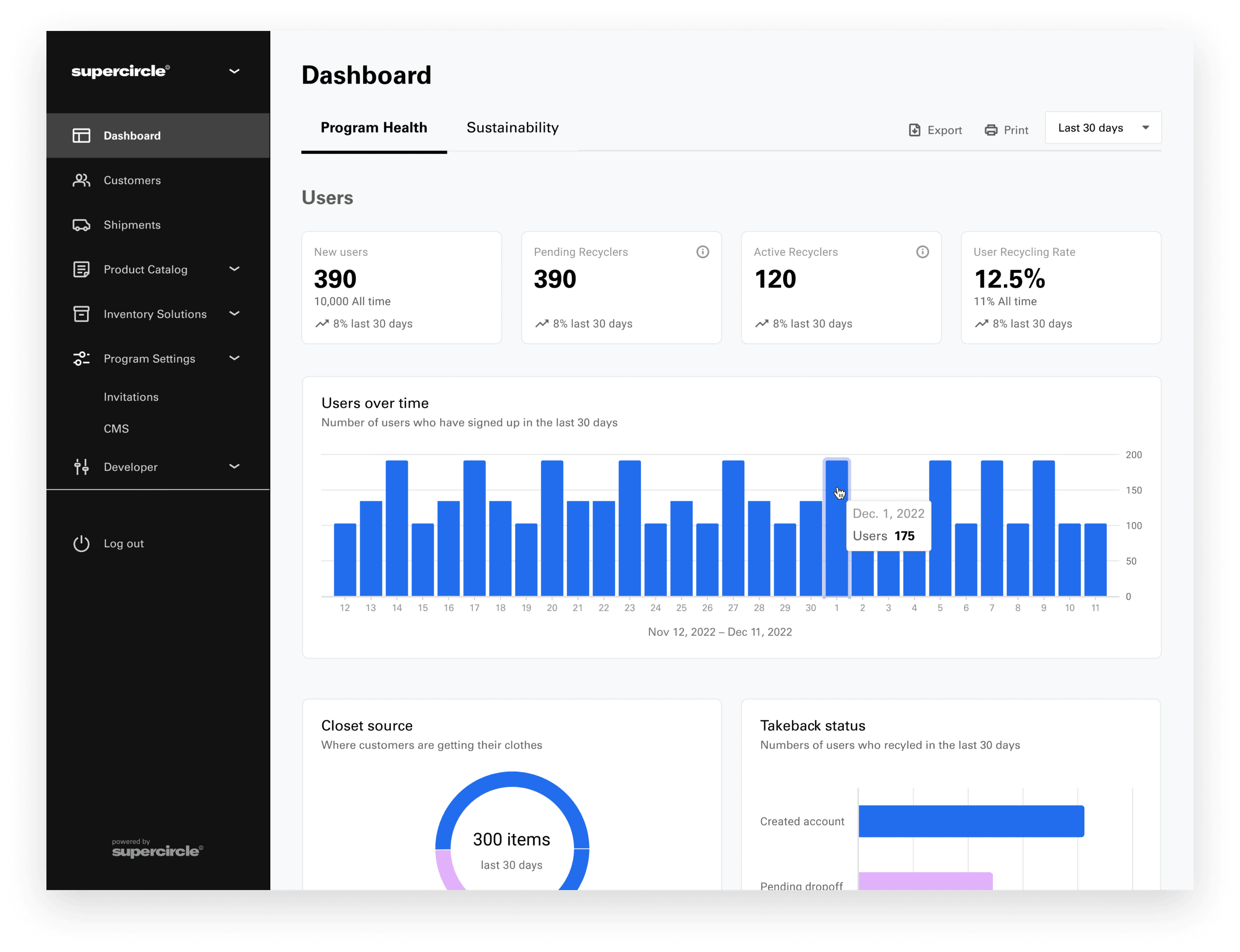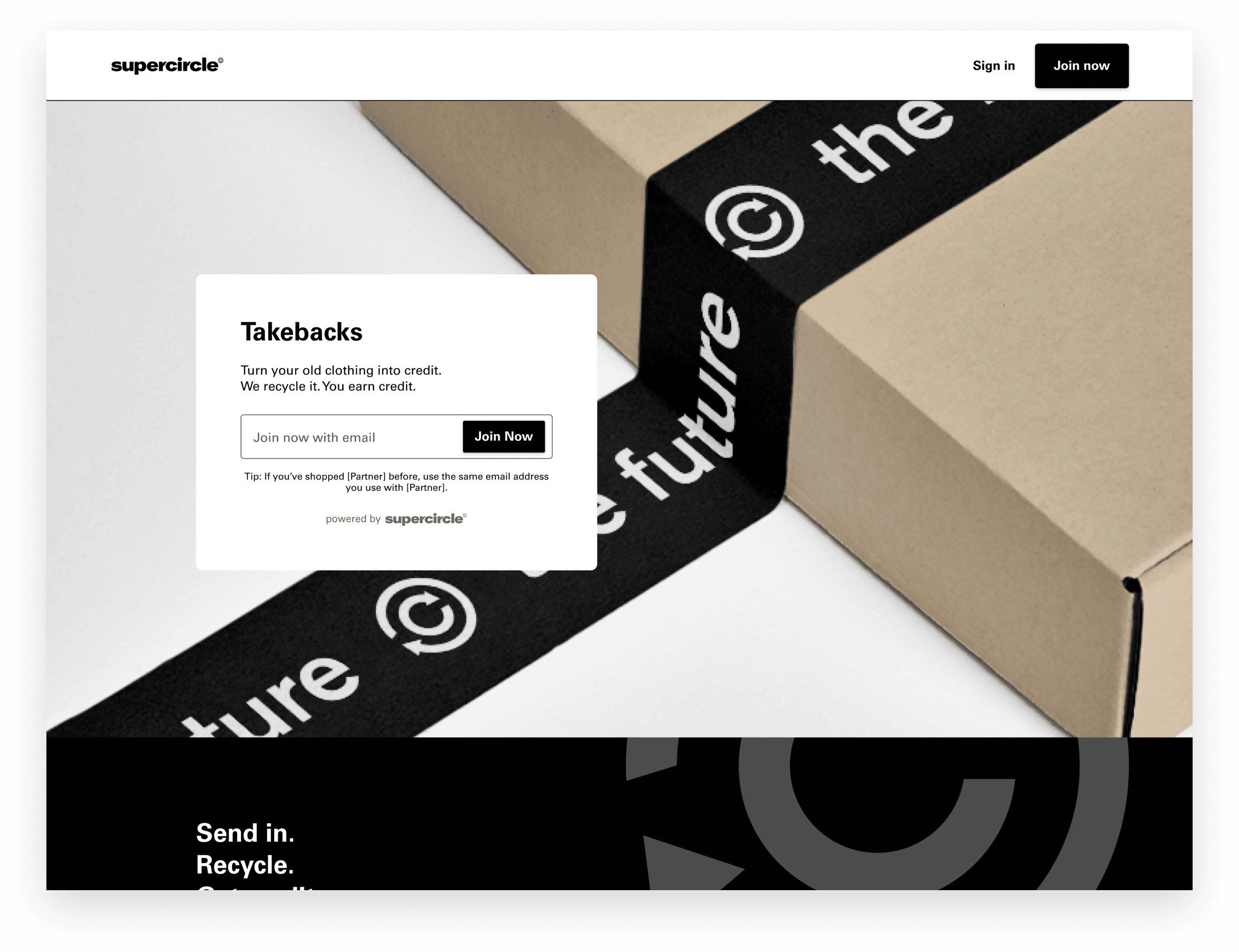 A Customized Admin and Intuitive Takeback Websites Empower Brands and Customers
The SuperCircle digital experience serves two key user groups: brands and customers. We designed a robust admin site for brands and an intuitive takeback site for their customers.
The admin site is a central hub for brands, enabling them to configure and customize the program while tracking its success. Dashboards provide brands with data to monitor the program's performance, analyze customer recycling, and track what is being recycled.
While the admin site is built for controlling and monitoring the program, the customer-facing site is designed for simplicity. The landing page gives customers a concise overview of the recycling program and encourages them to participate.
Customers can easily select the items they wish to recycle and send them to SuperCircle for recycling, all while earning credit for their contribution. In addition, the customer experience is enhanced by tracking the impact of their takeback, reinforcing the positive effects of their participation.
A White-Labeled Platform Offers Customization and a User-Friendly Design for On-Brand Recycling Programs
The platform is a white-labeled experience, meaning brands can alter the look and feel to match their brand identity. This was made possible through a simple design system that serves as a base for customization.
The design system allows brands to customize platform UI, including colors, fonts, and components such as buttons and form elements. In addition, since each brand is unique, the design system provides the flexibility needed to accommodate those differences.
The template also provides constraints to ensure the platform remains consistent and user-friendly. The design system balances flexibility and structure, offering brands the freedom to customize while maintaining the platform's integrity.
Overall, the SuperCircle platform is designed with both brands and customers in mind, providing a customizable and user-friendly experience that supports the recycling program's success.