A Fun, Conversion-Driving UX Helped Wagmo Break Into Pet Insurance
Pets are family, but caring for them comes at a cost. Between grooming, routine checkups, and unexpected emergencies bills can rack up fast. Wagmo exists to help pet parents afford it all through pet wellness and insurance plans.
Wagmo first offered wellness plans for pets, but saw an opportunity to enter the pet insurance space. As they expanded, Wagmo knew they needed help with their UX design and making pet insurance and wellness something fun and easy to understand. And that's where we came in.
What We Did
UX audit
Session recording analysis
Usability testing
UX design
User interface design
Visual design
View our Capabilities
Customer Insights
How User Research Informed a Friendlier, Conversion-Driving UX
If regular human insurance is complicated, pet insurance is even hairier. So we set out to explain pet insurance and wellness plans in a way that makes sense. 
The user experience needed to be clean, simple, and friendly in order to reassure potential customers that pet insurance and wellness wasn't so difficult. 
To make this new and improved user experience a reality we performed a landscape analysis to understand how competitors positioned insurance and wellness. Next we utilized UX research methods like session recording analysis and usability testing to understand how people currently use the Wagmo site. Using insights from these methods we were better able to demonstrate the different values of pet wellness and insurance in the new design.  
We needed an easy way to break down insurance terms, and show how each plan compares in an approachable, no-nonsense way.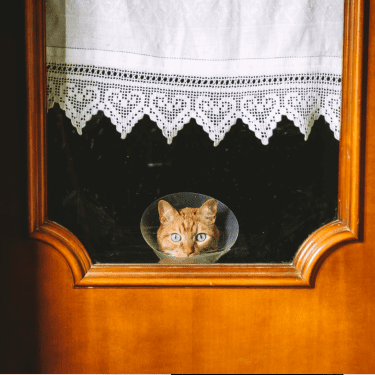 We needed an easy way to break down insurance terms, and show how each plan compares in an approachable, no-nonsense way.
Navigating a tricky conversion funnel
A Fresh Web Design and New App to Create an Enjoyable UX That Inspires Customer Loyalty
Our first project was creating a landing page that communicated pet insurance and wellness plans in a no-nonsense, yet light-hearted way. 
Next, we focused on building confidence in the different services with happy pet parent testimonials and putting faces and names to the founders. We introduced landing pages for wellness and insurance to help potential customers compare plans and dig into what they covered. 
Choosing the right insurance plan is hard enough for humans. In striving for simplicity, we created a quiz that filtered to the right plans for their pets. Finally, we created a native app for Wagmo pet parents to manage their plans. They can upload their vet bill directly into the app and receive reimbursement in the same place. It's become a staple of the service that keeps many pet parents loyal to Wagmo.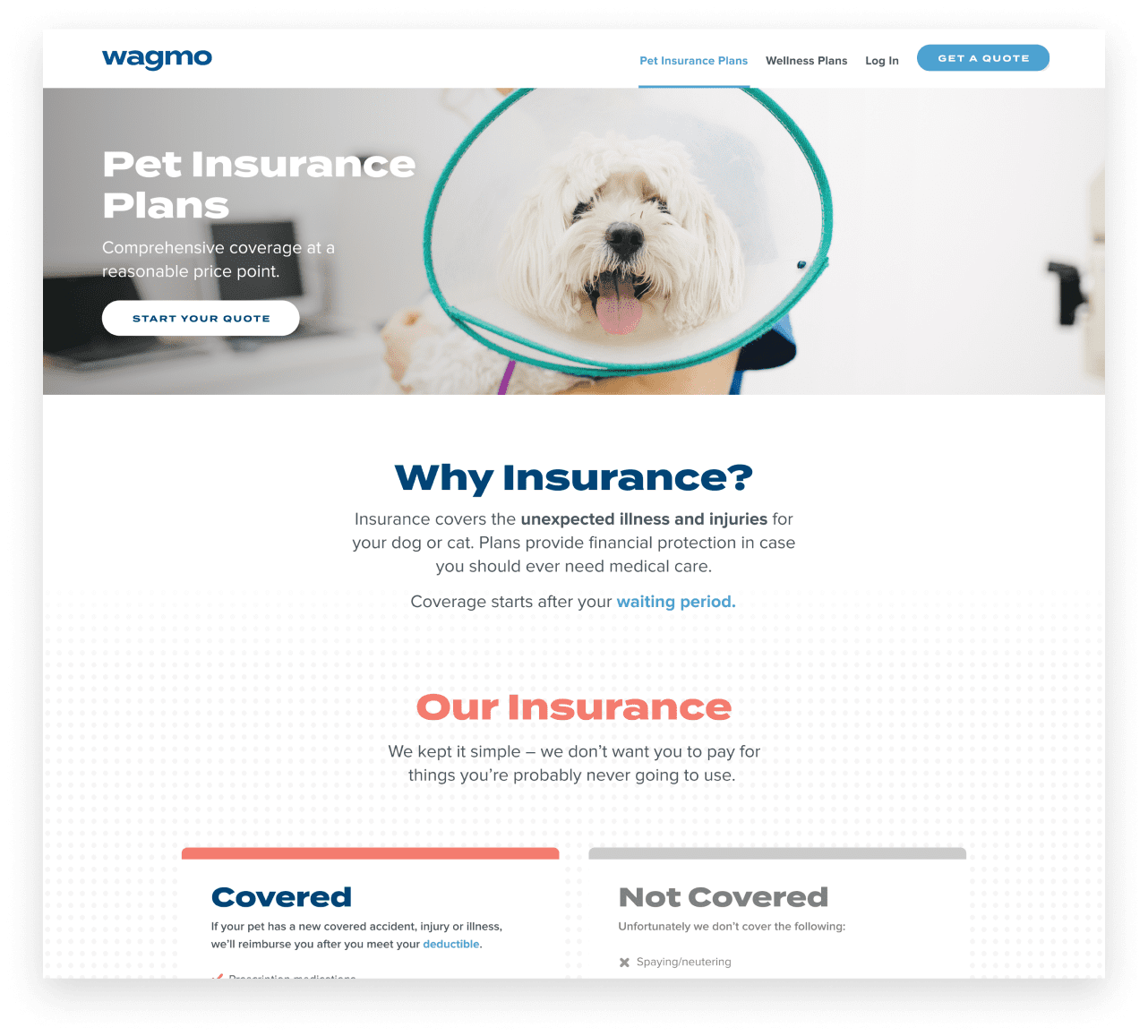 Outcomes
Thousands of Happy Pet Parents and a Highly Rated App
Wagmo successfully launched into a new category of pet health insurance and thousands of new pet parents have signed up for their services in a matter of months. In addition to the new web experience the Wagmo app has a 4.8 rating in the app store.
Working with the Everyday team was a delight! We threw all our challenges at them: a regulated industry, complex products, and a tricky conversion funnel. They worked with us patiently but efficiently to get our site exactly where we needed it. Cannot recommend them enough!"
Christie Horvath
Founder & CEO