A responsive website that makes shopping for kids clothes awesome.
Rockets of Awesome makes parents' lives easier by providing an effortless shopping experience for kids clothing. We conducted in-home interviews with parents to better understand the pains and joys of shopping. Using insights from the customer research, we designed a shopping experience that is tailored to the likes and dislikes of kids and includes kid-specific navigation, filters, product pages and box management.
What We Did
Consumer diary study
Consumer interviews
Journey mapping
UX design
User interface design
Visual design
Usability testing
View our Capabilities
Project Type
e-Commerce
Subscription Service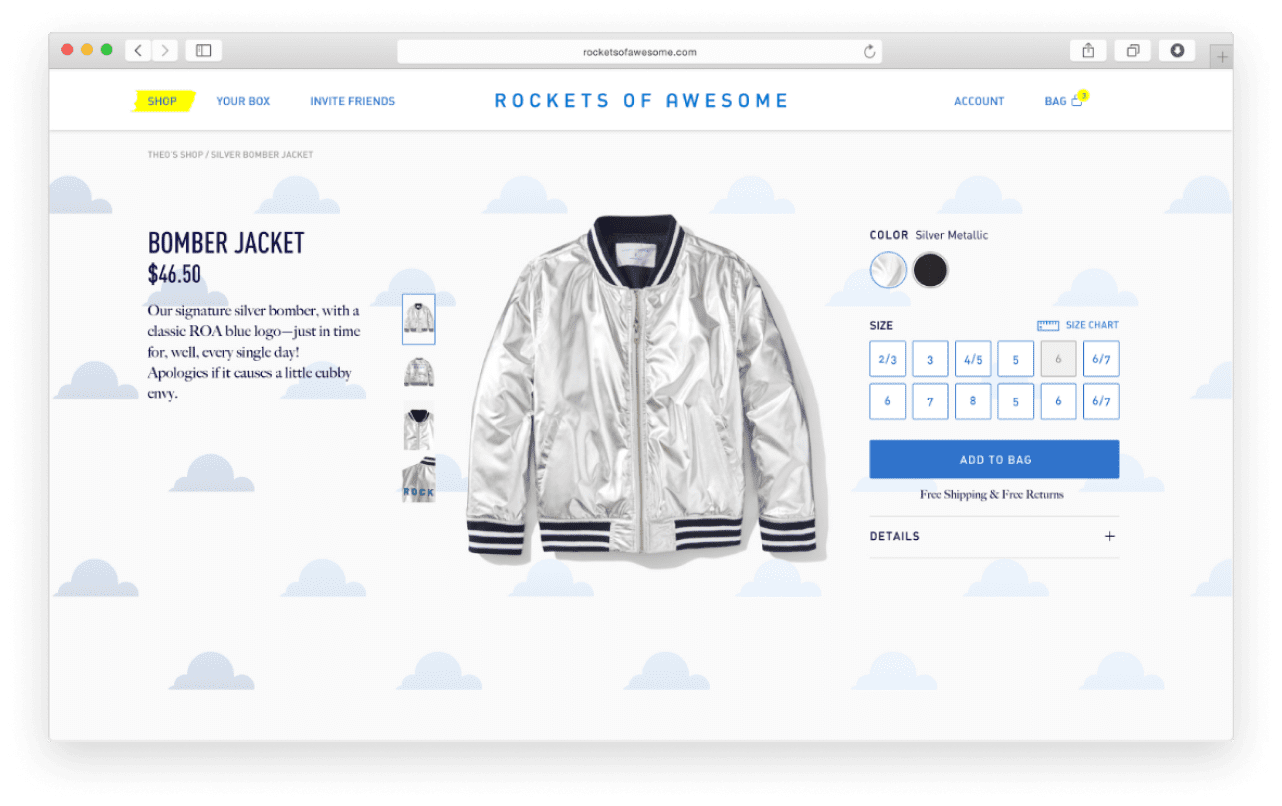 Our Findings
Balancing ease and control for mom
Parents have enough on their plate without having to think about buying new clothes for their growing kids at a seemingly mind-numbing pace. When we started our work with Rockets, they had a kids' clothing subscription business model and needed an equally awesome online experience to support it.
We started off by conducting research with moms about how they currently shopped for kids clothing with three research activities–a diary study, in-home interviews and co-creation exercise. We explored what they value in kids clothing, their kids' involvement in the process, retailer preferences, and gripes with the shopping process. We discovered that although simplicity was paramount – lessening the burden of finding the right clothes for their picky kid – they also had a desire to remain involved in the selection and approval of pieces.
Knowing the ins and outs of moms' current shopping experiences, we created a journey map that established the foundation for the user experience and UI design.
We heard from parents their desire to simplify shopping for their kids' clothing… but not let go of decisions entirely.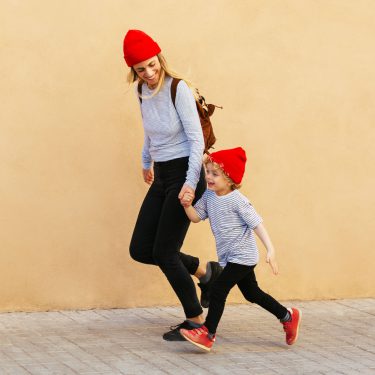 We heard from parents their desire to simplify shopping for their kids' clothing… but not let go of decisions entirely.
Our Approach
Getting the details right
With the Rockets team, we designed the full shopping flow for a personalized subscription service to meet both mom's and kid's unique needs. First, a visually engaging on-boarding quiz with a few carefully chosen questions about the kid's clothing preferences help to personalize mom's shopping experience; all clothes match the colors, sizes, and particular details of her kid.
Before the box is sent, she has the ability to take a 'peek' and swap out items. We designed easy-to-manage subscription settings, a seamless return process, and a simple checkout experience so that she can easily customize and manage her seasonal box of new clothes. In addition to the the subscription service, we designed the e-commerce store front including product listing pages, product detail pages and site navigation.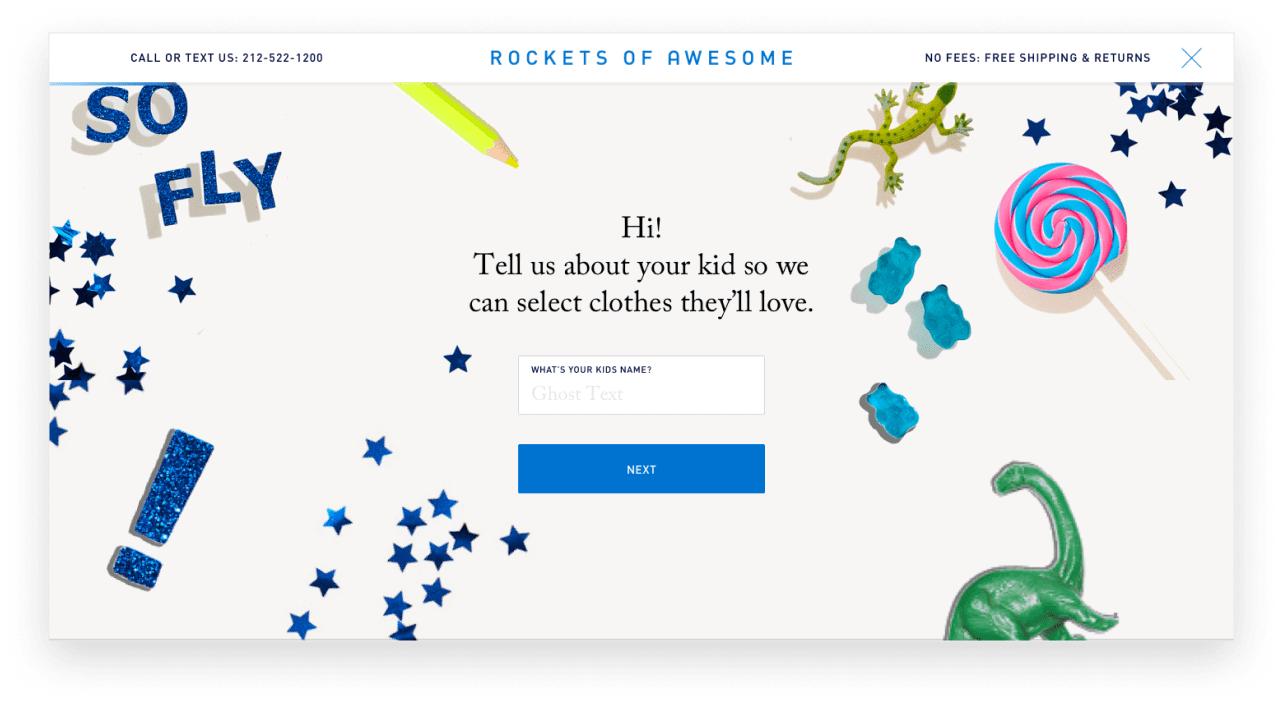 Design System
Incorporating and extending the brand
We created a mobile-friendly UI pattern library that embodied the spirit of the brand – playful and distinctive. A vibrant color palette, combined with illustration, visually structures information while strong typographic hierarchies make the screens easy to scan. The pattern library is a long-term tool to ensure both the consistency of the brand and the ongoing simplicity and engagement of the user experience.
Outcomes
A website fueled by awesomeness
The final design is a delightfully simple user experience that transforms how parents shop for their kids. The site has been hailed by the NYTimes as "a shopping experience for busy parents that is… well, awesome." Goop remarks that Rockets of Awesome "makes shopping for littles as accessible as, say, hailing a ride with Lyft."